Holy sh*t this is what I call a beauty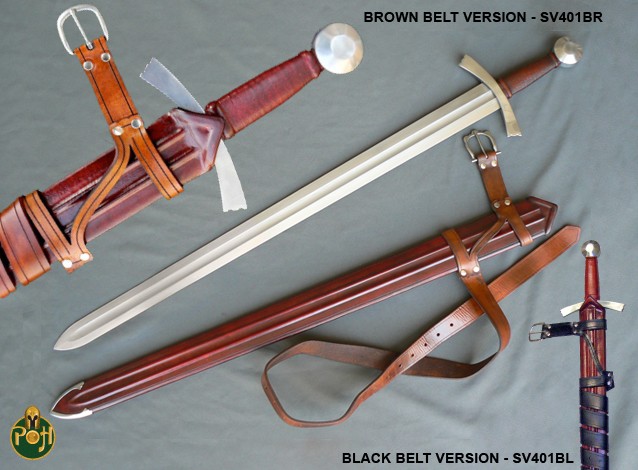 PRODUCT LENGTH: 38 inches
BLADE LENGTH: 32 inches
BLADE WIDTH: 2 inches at guard
PRODUCT WEIGHT: 3 lbs 2 oz (4lbs 5 oz including scabbard)

Developed by Valiant Armoury in collaboration with custom sword makers Angus Trim and Christian Fletcher, the signature series Castile is a must for any collector of medieval swords. Built around a 12th century blade style (Oakeshott Type X) with a 13th century hilt style (Pommel Type J and Guard Type 5) this sword illustrates the common practice of re-hilting a favoured blade to keep in touch with the trends of the day. The sword features a hand forged 1060 high carbon spring steel blade, corded leather grip, embossed leather scabbard and a quality leather suspension belt. Complete with a brown leather belt scabbard

Special Note: A Signature Sword is a close representation of a Christian Fletcher original work of art built on a Gus Trim blade. Gus Trim is known throughout the Custom sword world as having some of the greatest skill and knowledge in sword metallurgy and craftsmanship. Christian Fletcher is a Master Cutler. He builds his works on blades from a few sources but uses Gus Trim blades exclusively for the original designs he creates.
I tell ya what guys, if I had £300 spare I'd have me one of those!