Moderators: Big Lazy, Moderators
Posts: 2311
Joined: Sat Apr 09, 2011 4:48 pm
Location: South Shields Tyne and Wear
Although the movie was a travesty, the knife is actually pretty nice!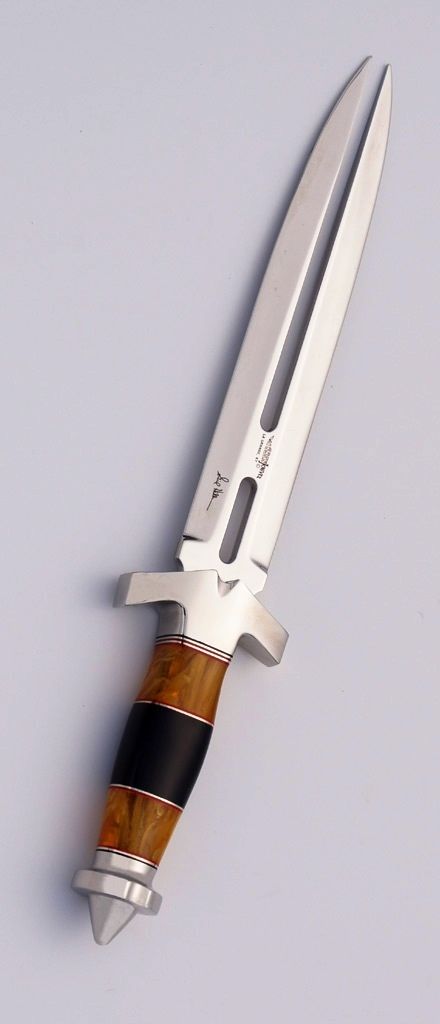 ---
Posts: 618
Joined: Sun Nov 20, 2011 8:21 pm
Location: Leicester
We haven't seen the movie yet, but that is spectacular, I've always like that sytle of blade, I think I first saw one in Timecop, the JCVD one, not the auful TV show, M.
---
Posts: 2311
Joined: Sat Apr 09, 2011 4:48 pm
Location: South Shields Tyne and Wear
Lol I seen a pirate copy yesterday and it's worse than the first one lol, and the knife in timecop is the normal double shadow, they make it look great in timecop as the gap is used to catch and parry lol
---
Blades-UK Admin
Posts: 9986
Joined: Tue Oct 28, 2003 1:00 pm
Location: The Best Midlands
Contact:
Yup the film was a shocking mess. Shame as I loved the first one.
---
Posts: 2311
Joined: Sat Apr 09, 2011 4:48 pm
Location: South Shields Tyne and Wear
The only good part was chuck Norris and the cobra lol
---