found these on bugei forum, they were done by Charles Bourque (who gave me permission to copy them to here) people have been asking, and this is the best illistration ive seen.
the first one shows the common grip used.
second, the correct grip,
and the 3rd shows the same, in a slightly different way.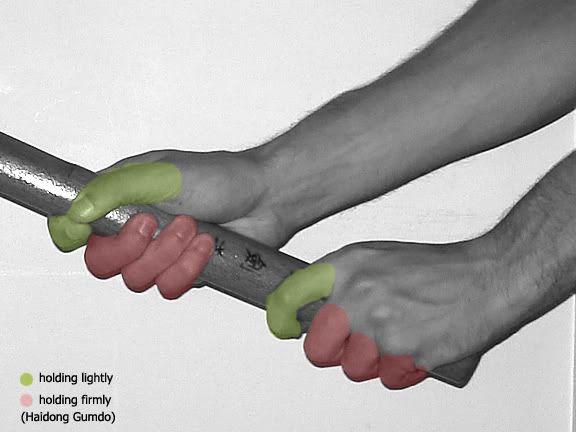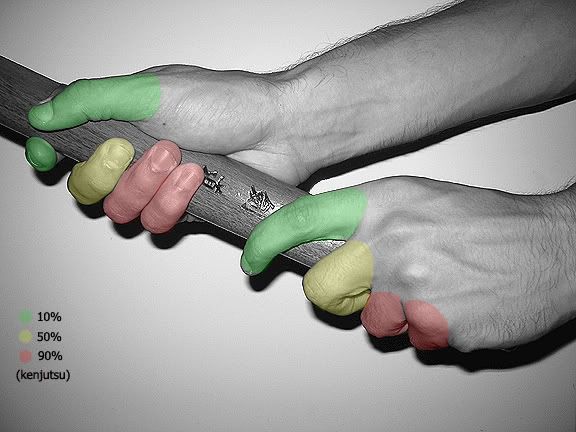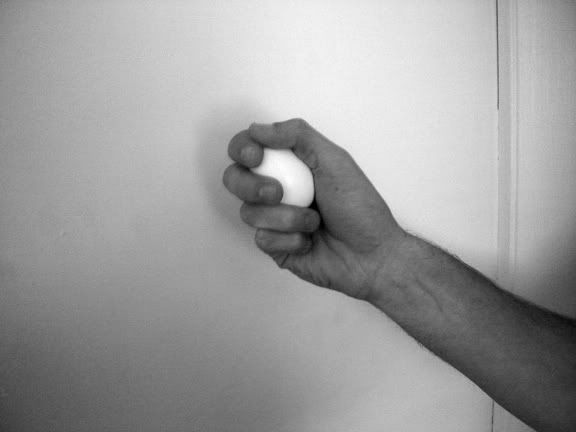 the second (and third) grip used, is the one i was tought to use... but both are equally as valid.