got these two wonderfull pieces the other day the longer of the 2 is a 9th century style herring bone pattern seax with elm handle and antler ferulle and cap.
the other is a hogs back style 6th century piece which is constructed from 4 welded strips of metal in the following configuration
back(top) of blade is wrought iron
next 3 strips are pattern welded 11 rod twisted bars
then a hard (en45) cutting edge is forge welded on last
a total of 4 welds all of which are perfectly formed
cast bronze guard and pommel with a siler tir rune incised into the wrought iron strip on the blade and an odal rune carved into the pommel on one side the handle material is english elm.both seax are sharp.
a few pics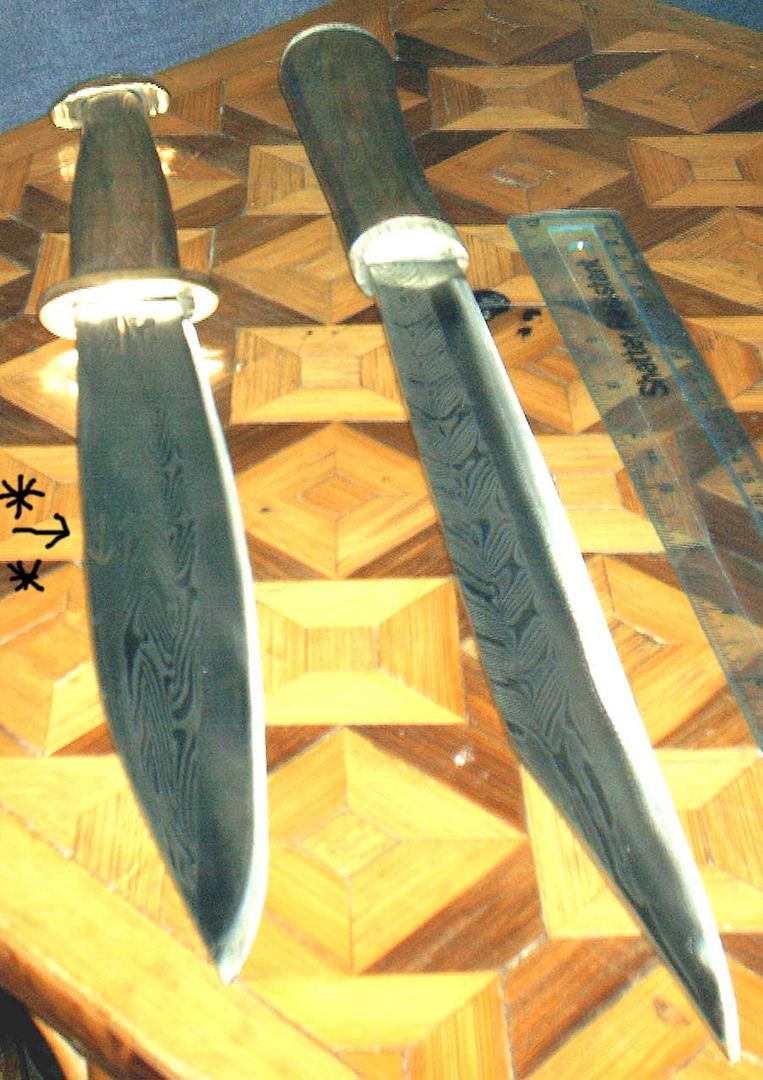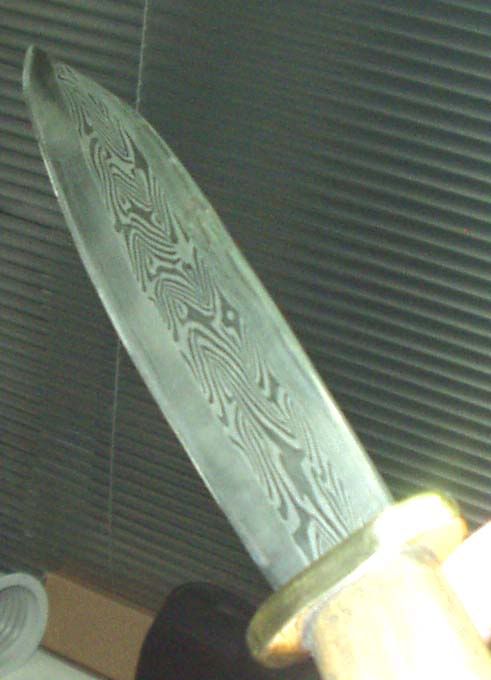 seax were worn edge up suspended from belts in sheaths an example of this carry style is in this pic:-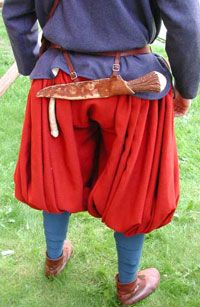 these pictures only begin to give an idea of the quality of these pieces truly they are works of art and 100% historically accurate in there construction and design etc i am very proud indeed to own such quality items.
kind regards