I've had my eye on this item for a while now and I'm thinking of buying it myself for Xmas. What do you guys think?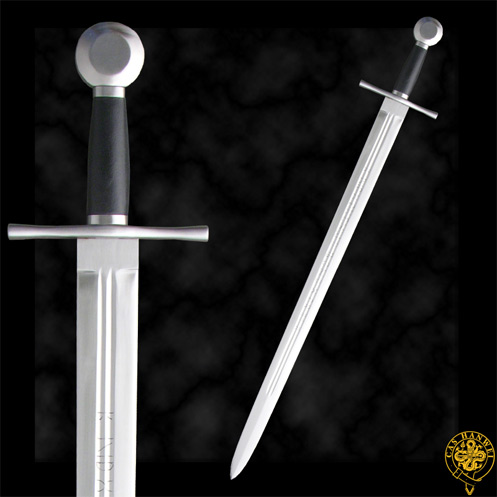 The River Witham Sword was dredged from the River Witham near the town of Lincoln during work carried out in 1788. The sword may be a remnant of the Battle of Lincoln in 1141; however, it was most likely constructed between 1250-1300 CE. The inscription on the blade reads +NDXOXCHMDRCHDXORVI+. Complete with Scabbard.
Price: £100.00 at B-UK
KEY FEATURES:
* Historically Accurate
* Double Fullers
* Leather-wrapped Handle
MEASUREMENTS:
BLADE LENGTH: 31 1/4"
OVERALL LENGTH: 38 3/4"
WEIGHT: 3lbs 6oz
THICKNESS: .28"