I got one of these today, it's a brand spanking new Buck 120 General Boone & Crockett Club edition.
The pic below isn't mine...
...but I wasn't keen on the
'Hunt Fair Chase'
blade etching and after about 30 minutes with some 800 grit wet and dry it now looks better than this crappy pic I took this evening...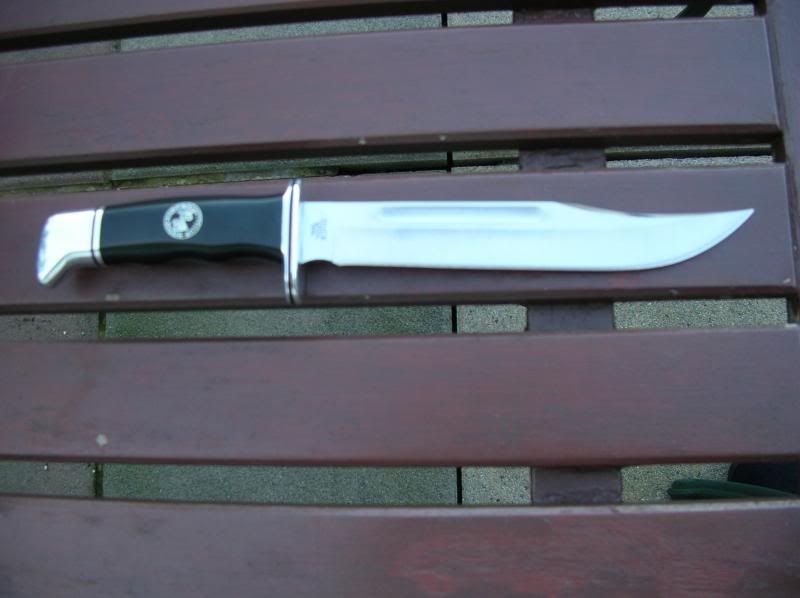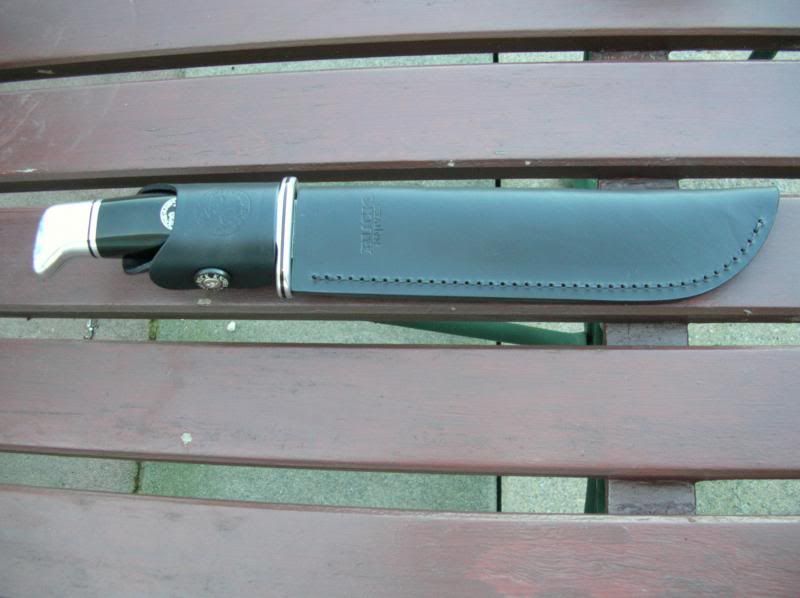 The blade is 7½" of paper shredding 420hc which isn't one of the 'super steels' but Buck do a great heat treat and I've never had a problem with any Buck knife made from it and it's used for many of their blades, the overall length is 12", the sheath is Mexican leather with a removable 'Kydex' liner and up to Buck's usual high standard - all I need now is to shoot a moose so I can justify buying the damn thing.