The Blade in question is this one:
United Cutlery: Black Ronin Battle Knife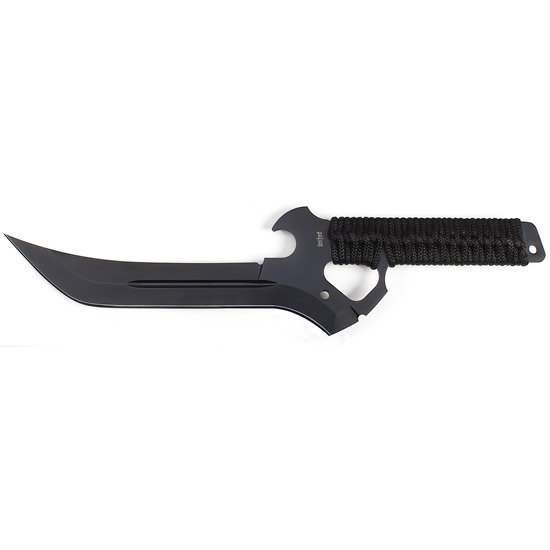 I have familiarized myself with the law and have found the definition of "knuckle-duster" knives to be a bit lacking. My question is, would any legal authority declare my knife a knuckle-duster? It is to be used only with a decorative purpose as a wall-hanger and not carried in public.
Thanks in advance!