Thought it'd be nice to put some faces to names & get to know each other a little better, especially with our new friends from across the pond!
I'll go first, my name is "J" but I usually go by "Mell" (long story) and for a living i work as Lead Software Engineer & Database Administrator at the
Cohens Group
- based at the head office in sunny Bolton
If I ain't on here you'll usually find me on
StackOverflow
or facebook waffling about something or nothing.
I joined BUK when I was 18 years old (nearly 10 years ago!) I was VERY wet behind the ears when it came to our pointy friends but I was quickly enlightened by the legends of old (anyone remember Darksun?) who quickly dispelled the childish perceptions I had of swords at the time & so i grew to see them in a different light. I suppose I developed a new respect for them in a way - ended up reading a few books on tamahagane smithing & so on; & basically continued to read the stuff posted on these forums & learning as I went.
I tend to think of myself as a collector more than a practitioner these days (dabbled in tameshigiri for a few years and did some self taught iaido with friends in my early 20's but gave that up a few years ago) but I still find the martial arts an attractive subject even if I don't partake.
Collection wise you can see some of my stuff
here
and
here
.
And in a nutshell that's yours truly - I look forward to learning a little more about you guys (mick, did you serve in the army? And moon, where does your encyclopaedic knowledge come from?)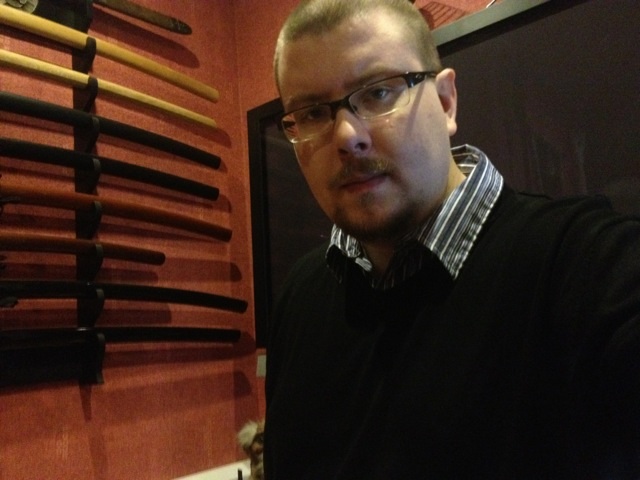 Mell.