Well... Ive just moved into Northampton and Ive wanted to take up leatherworking for a while... And I've just gotten my first paycheck... Can you see where this is going yet? So idly, I was checking out the web for leatherworking stuff and it turns out that Tandy are like... 15 minutes from me and they are open to the public. So... I thought it would be nice to share...
So... Got some bits of old chipboard and some screws...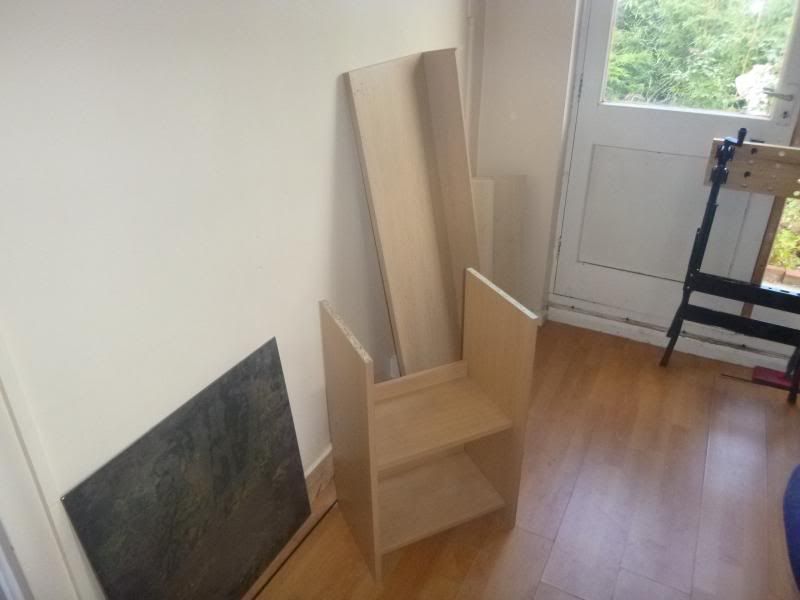 Got out the landlords broken chair and some more screws...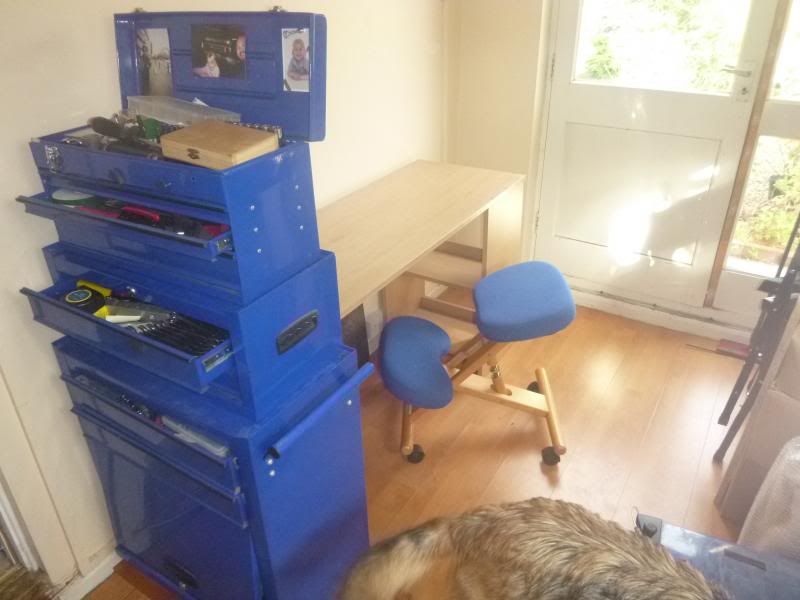 And got all my new stuff, plus a few old purchases out all ready to go...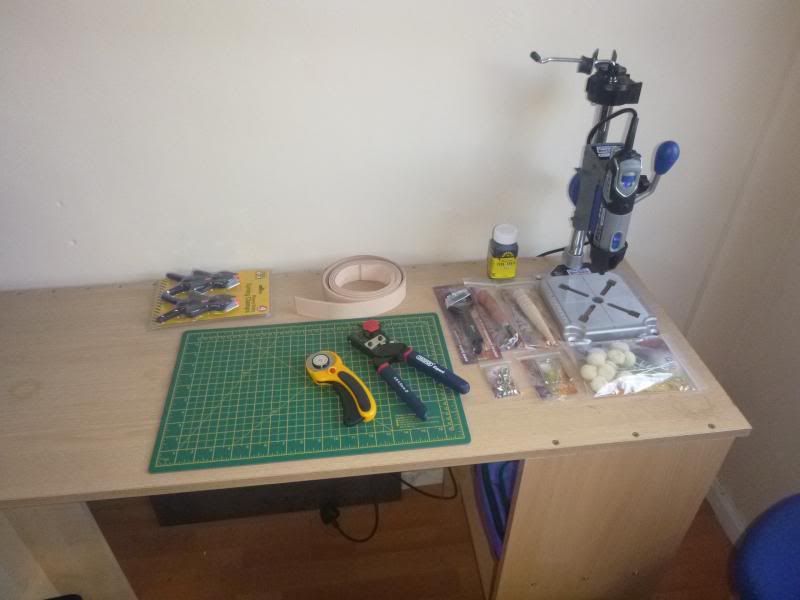 I got myself a skiver, No 2 edge beveler, slicker, punch, daubers and dye... And tonight, I shall mainly be trying to make myself a new belt! The simplest of simple belts...
And thats the end of my sharing.