got my sword today via UPS from china, folded carbon steel blade with bo-hi (groove) very little sori (curve) as requested and at 16" from tip to bottom of habaki (blade collar) the exact length i specified so overall i am happy with it the hamon and hada is not great but the hada is visable and quite nice with the pattern still visable in the tang area of the blade the hamon seems like it could be a purely polished effect but i really dont care as it is quite subtle looking anyway but overall the geometry and finish is good and sharpness is top notch, considering i only bought it for the blade and saya(i really just wanted a nice looking relativley straight blade with bo-hi for a nice looking sai sword), for the money (approx £150) i am pleased,it came mounted up with a black two ring tsuba and black tsuka ito etc double pegged and a secure fit before i took it apart
the black laquered saya is really quite nice and fits the blade very well etc
the blade will be mounted up with a sai guard i have been saving for this specific project and hopefully the grinding and fitting part will be done in a week or so.
i put a 5 pence coin in a few pics for scale purposes.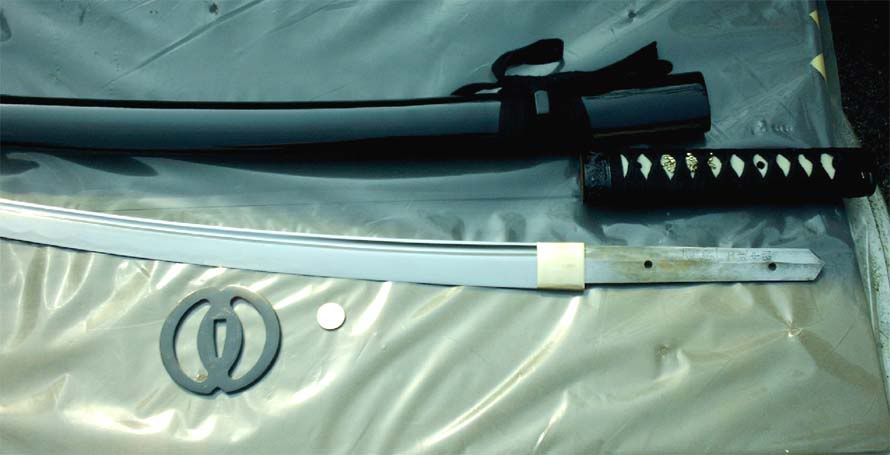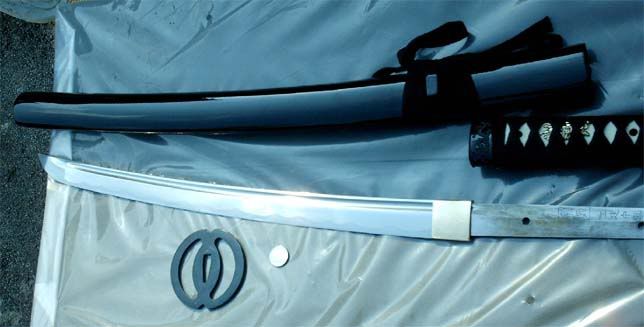 i have done some videos and i am sorting them out now
this vid shows me testing the edge by cutting paper, very sharp sword (as can be seen)and very even level of sharpness along the entire blade.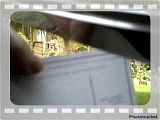 me flipping a wakisai sword (please excuse my dirty clothes etc i have been in the shed all day cleaning and working etc 8) ) but i thought what the hell i have been promising a flip vid so why not do it now lol...
static body position and no real guard positions (with the sword) but the flips are good, i will post more if anyone really wants any.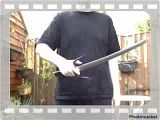 kind regards