Just popped to aldi and for £30 they have these little belt grinders... I paid £43.50 for everything you see...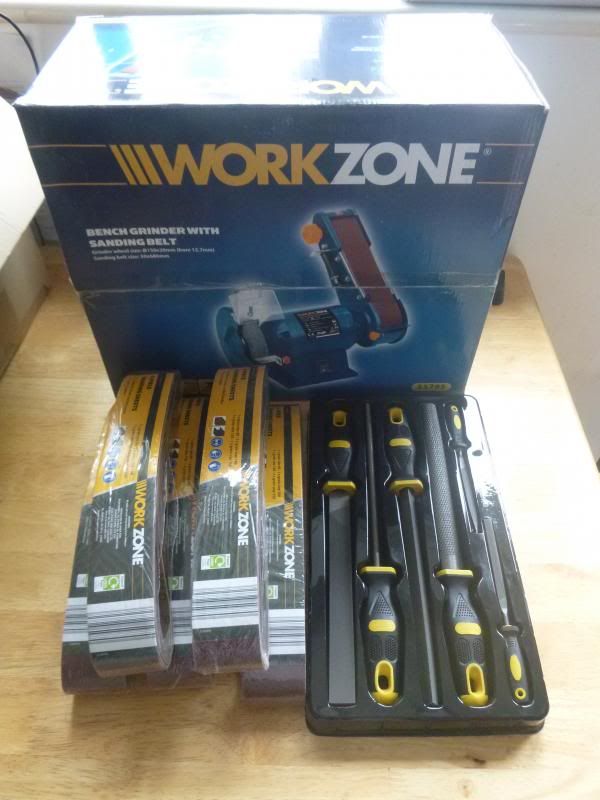 Thats the grinder, which comes with a 80 grit belt and 2x 240 grit. Each belt pack comes with a 80, 100, 120 and 150 grit band, making 23 belts in all. And theres also the file set, which is self explanitory. With a few minutes, a screwdriver and a 19mm socket/spanner you can change it from its normal angled version (which is a bit awkward) to this...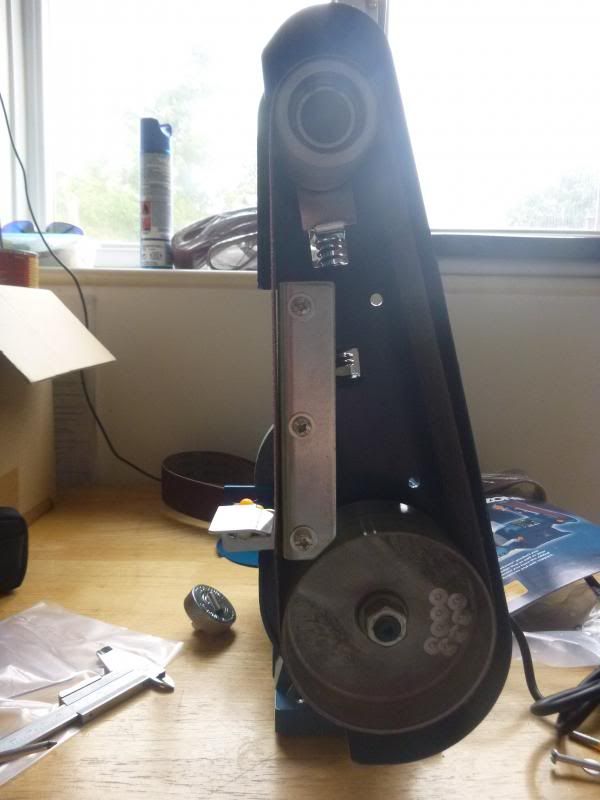 You dont need any special tools or modifications. Its JUST a quick job with the screwdriver.
And with a bit of scrap mild steel, or maybe a L shaped bracket (bent with some pliers) from B&Q, plus one of these...
http://www.ebay.co.uk/itm/Ring-Automoti ... 1087856714
you can make yourself a nice worklight that will screw onto the side and sit right above the work. And these lights are perfect... Lightweight, BRIGHT and can be held onto the bracket with cable ties.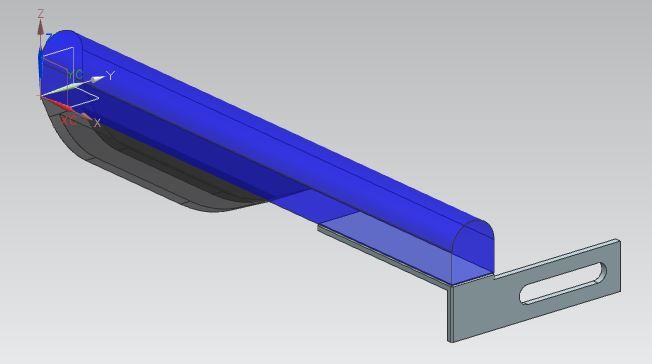 You could also, with more tools... Remove some of the safety guard at the top, to access the radius. Same on the bottom and make the whole thing pivot to access top and bottom easily. Theres also a simple mode to turn the grinding wheel into a disk sander... If you search "aldi bench grinder" you can find it. Takes a LITTLE woodworking skill and a drill. lol
So there we go... I have seen good things made with this sort of setup and while its underpowered, it is possible with some patience. For the price of around £100 you could have a grinder, hand made, home made and heat treated knife. Or... £45, and go to your local car boot sale and find something you can restore or modify...
Enjoy...