I decided around 4am this morning (whilst in bed unable to sleep) that I quite fancy my tiger tsuba on my MM after all. So after a good 45 mins of filing it down I successfully go it to fit (I knocked up one hell of a sweat too. Was like having a wa....
)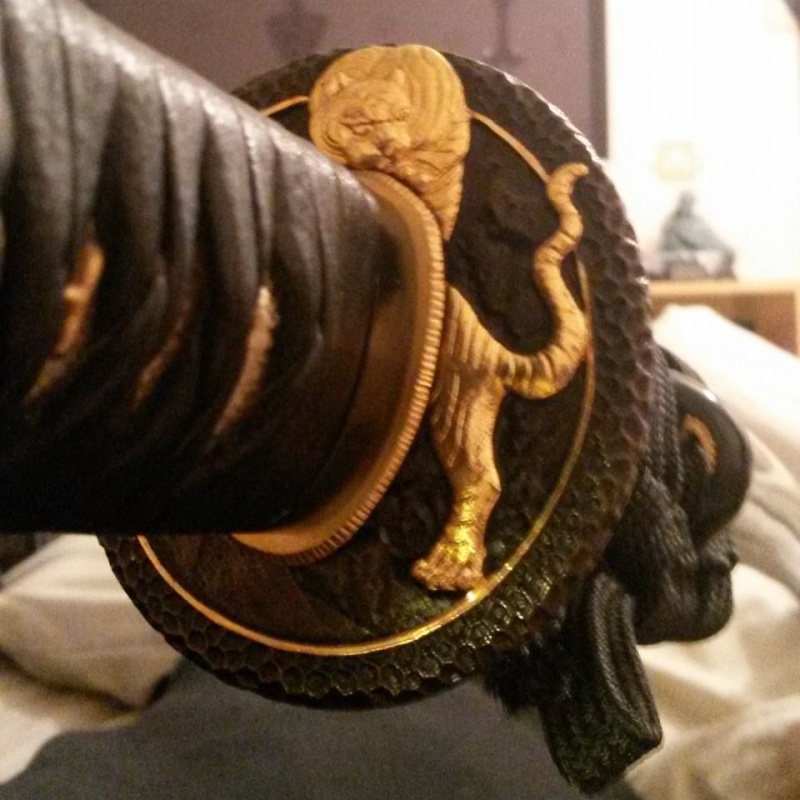 I've decided to change the sageo too but being colour blind I always struggle with colours. This one is supposed to be purple and white but it looks a bit pink to me. Guessiong thats just the flash.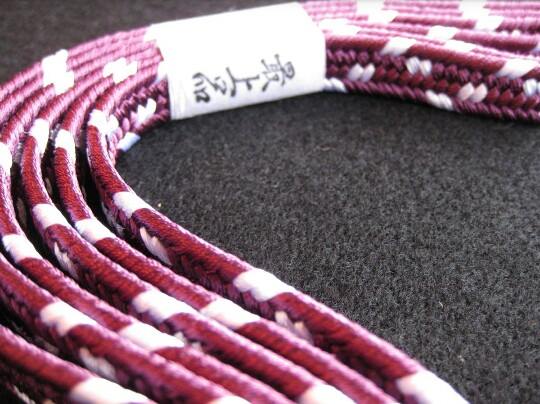 Ideally I's like some of those ones #i posted a pic of the other day but I just cant find them or anything similar anywhere.