After moving house last year, ive finally got round to mounting some of my collection, pics are naff, but thought i'd pop em on here anyway.
First up, my Bushido Katana, Bushido Wakizashi, Chen Pro Tiger Kat, Limited Edition MoMo No Saru Kat (Peach Monkey), ppk, bokken, shirasaya etc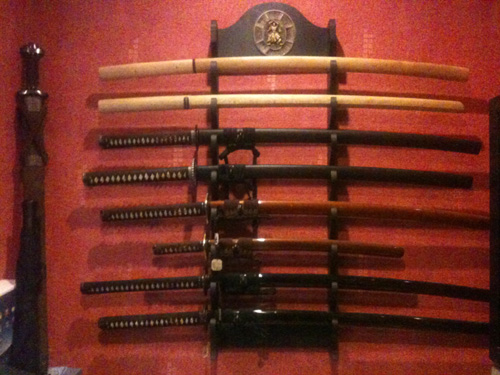 Then onto my lotr stuff, first up, the staffs and shield of gondor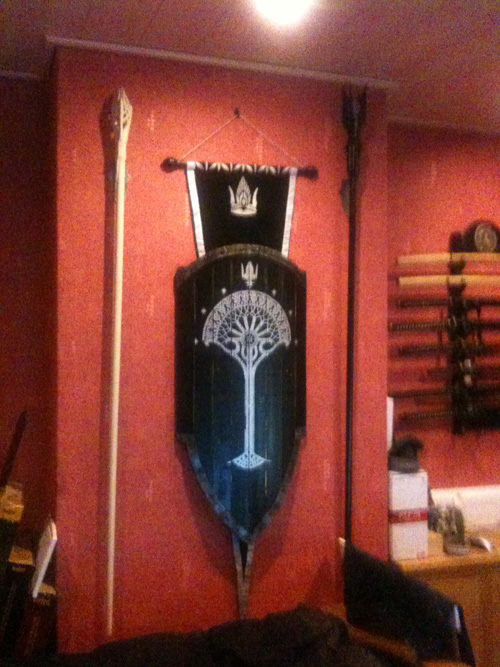 Then onto my other lotr wall, Dagger of the witch king, sams sword, sting, legolas's knives, Aaragorns Dagger, Sword of the witch king, sword of the nasgul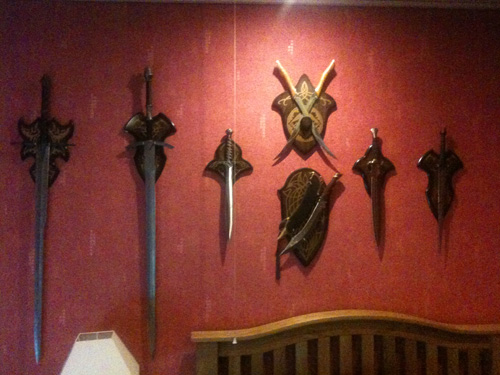 Then onto my 3rd lotr wall, Swords of Théoden, Boromir, Isildur, reforged narsil, Glamdring, and striders sword.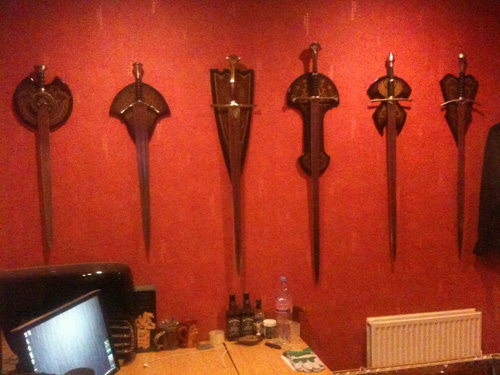 And some other bits that i have not got round to hanging yet, the Hanwei Viking Godfred, the Casiberia Scottish Lowlander, Gimli's axes, Sword of Arwen etc
I must admit the rest is still in boxes, and as for the Uruk-hai, thats never going to see the light of day, i only got it for completeness, despise the looks of it.
In regards to the LOTR items, all i am missing is the scabbards, Eowyns sword, and the most annoying thing, the now-illegal high elven sword - that pissed me off so much