Hello
Just want to share my pics and info I got from Christopher's Visit to London over the weekend.
I took the chance that he would attend even though this was his first and only convention / show to date and drove over from Ireland but boy was it worth it.
I must say what a gentleman he was so nice and was more than happy to sign and talk and pose for pics.
There was a Highlander Display with a screen used flexi mannequin and rain coat .
A shield used in the Scottish battle at the start of the movie.
Two Kurgan blades although not screen used but where on set and produced for the original movie and where signed by Bob Anderson .
I handled these myself as I was allowed in the display ( I will explain why later ) and was given a bit of back ground info that these where made for camera and general back ground and stunt work only the slot in one is for a small camera mount.
I would say they got very little work as we can all see the blade design is very different indeed but still to hold a bit of history like that was awesome.
The Marto Duncan Katana had been signed and personalised by Adrian at a convention two years ago in the UK.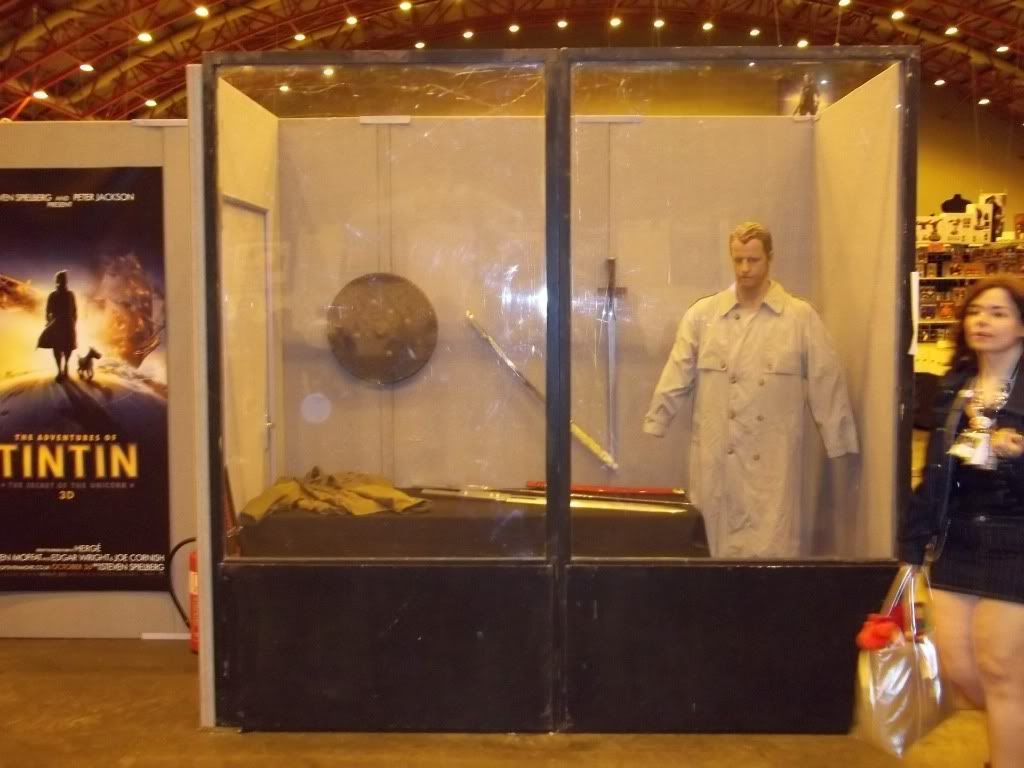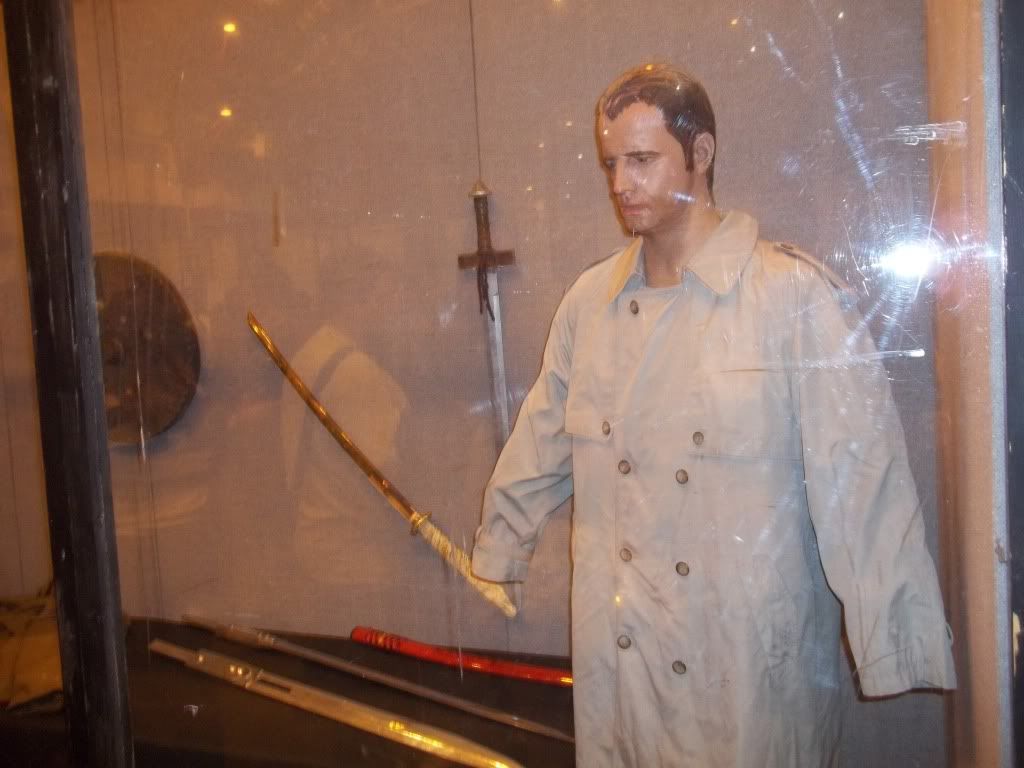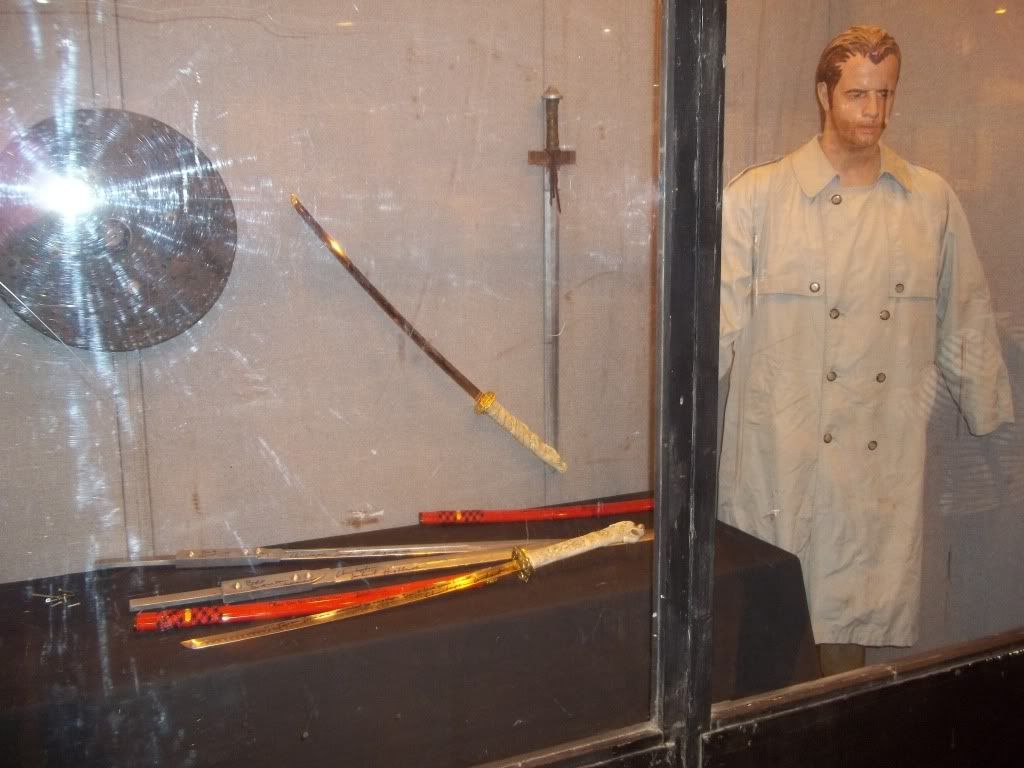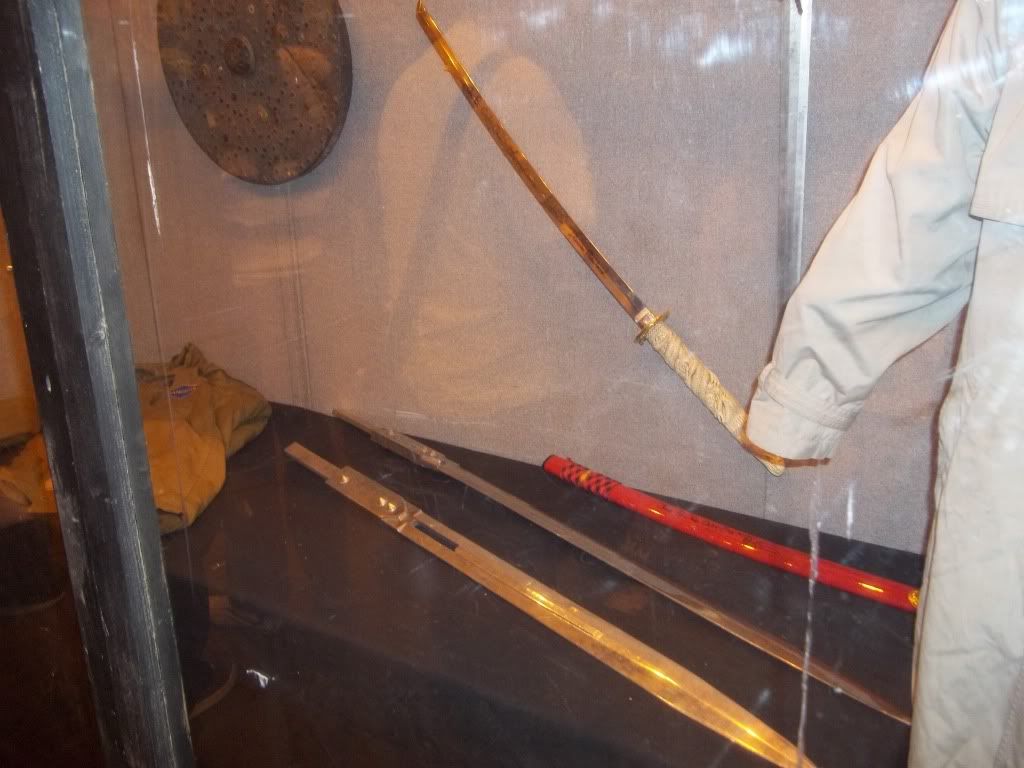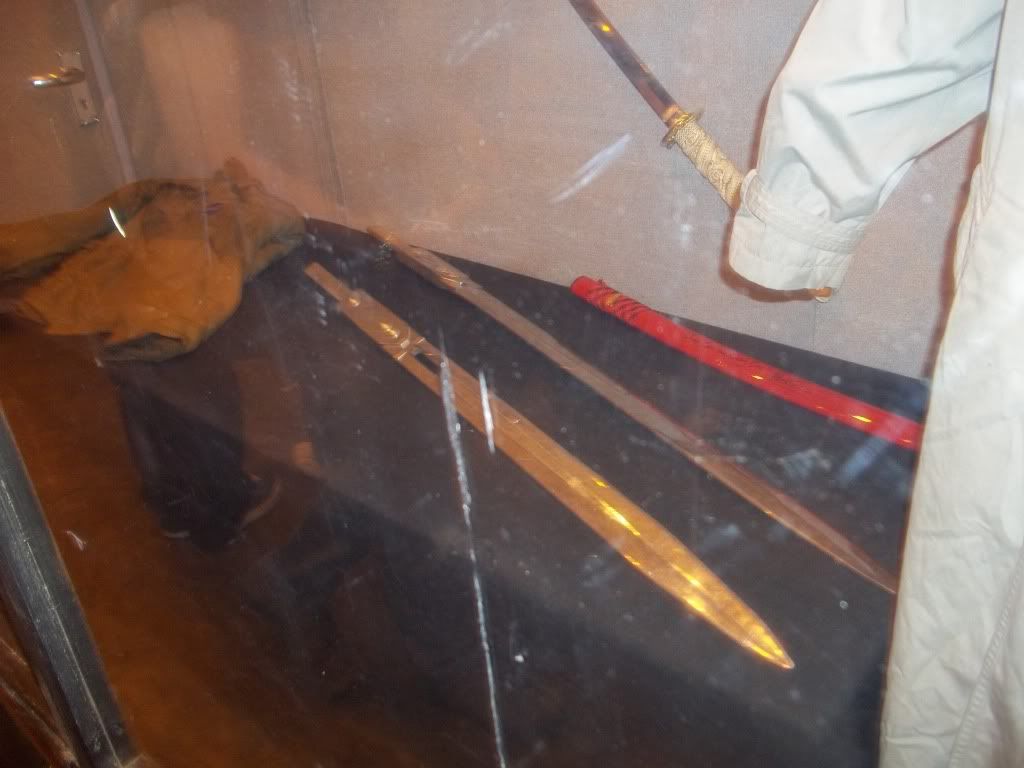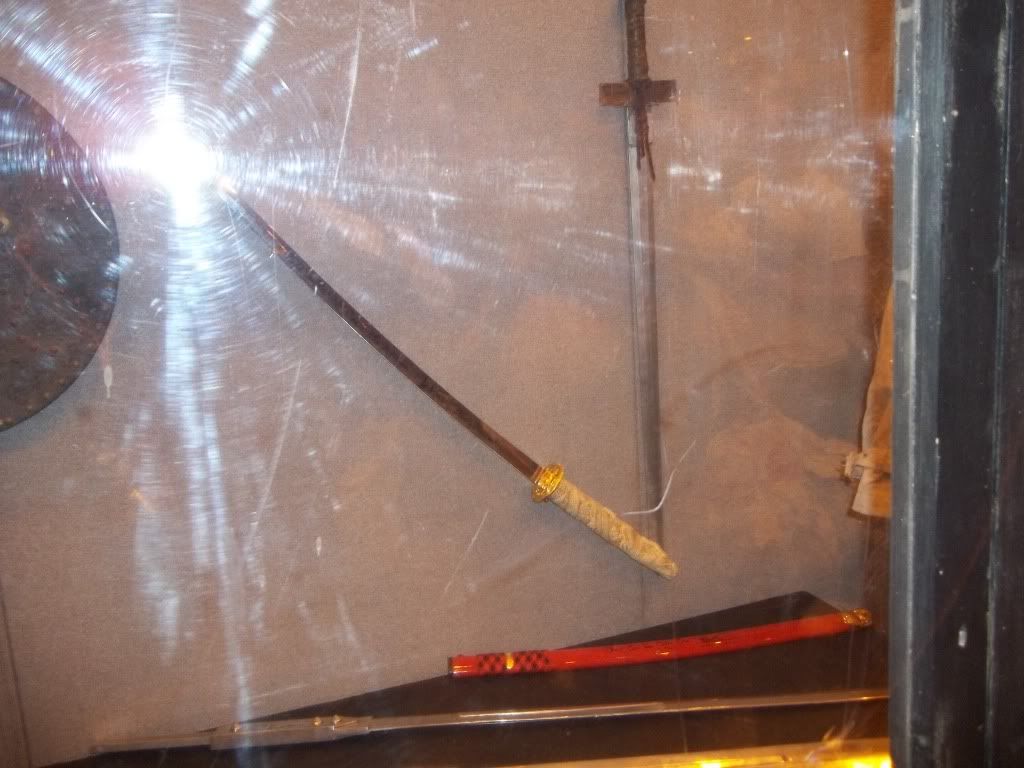 My first visit to Christopher's table I brought my Marto Clan , Marto Connor , UC Connor and my Marto Shield.
He was really cool and spent a good time signing my stuff he said while handling the katanas "these bring back memories".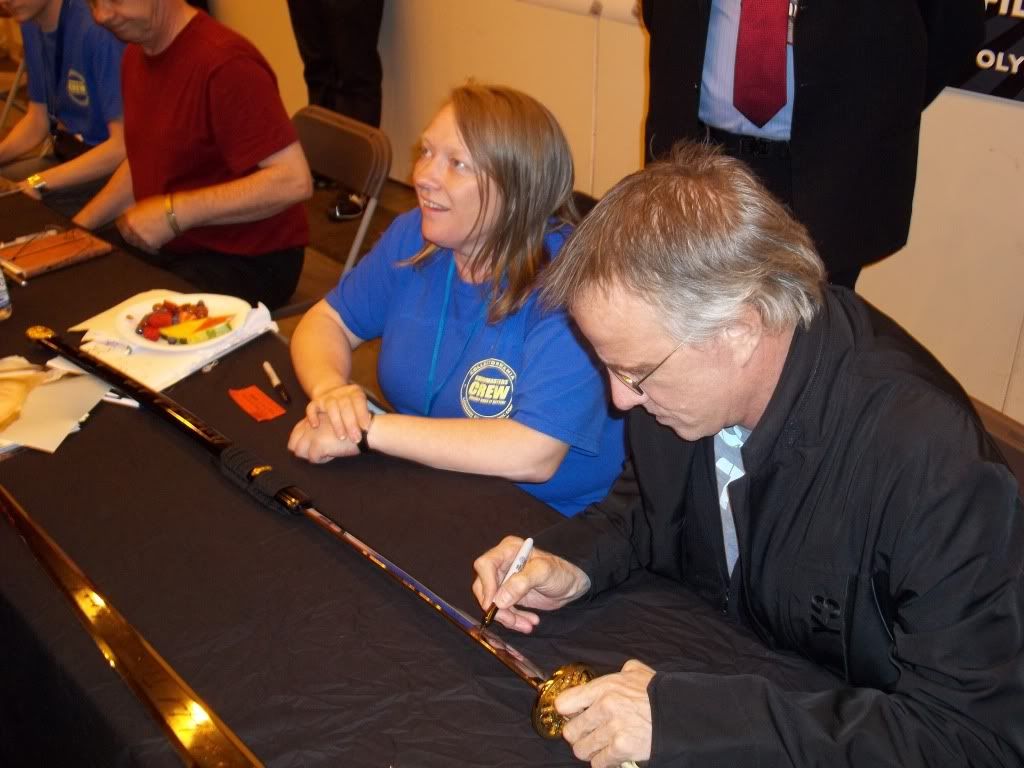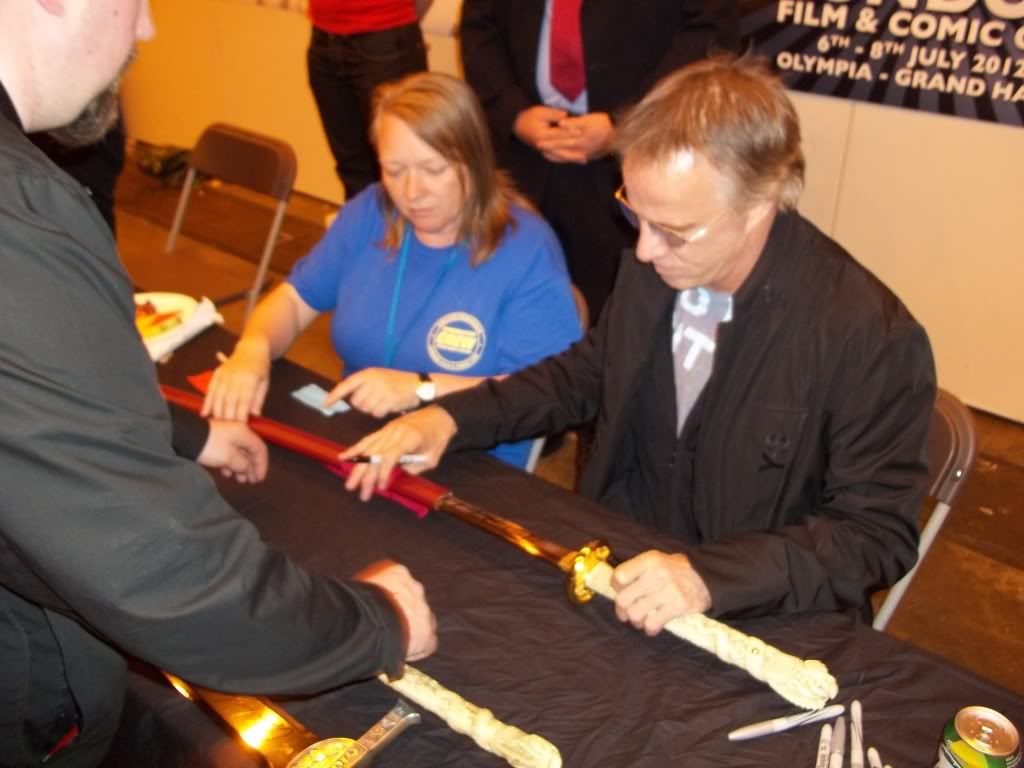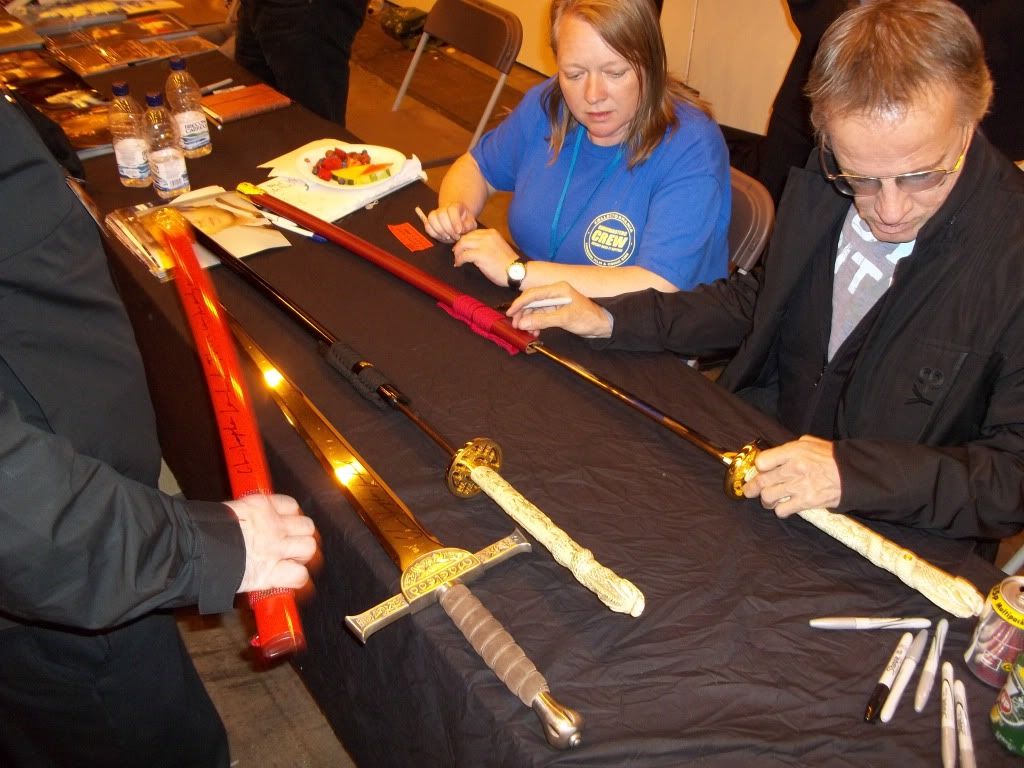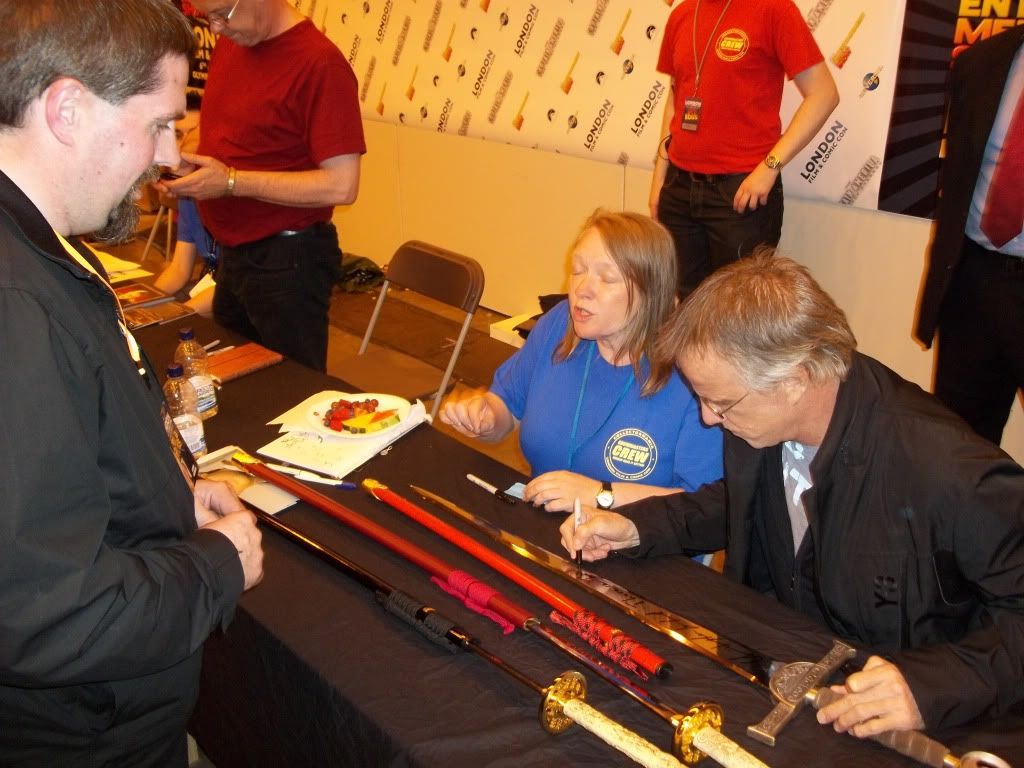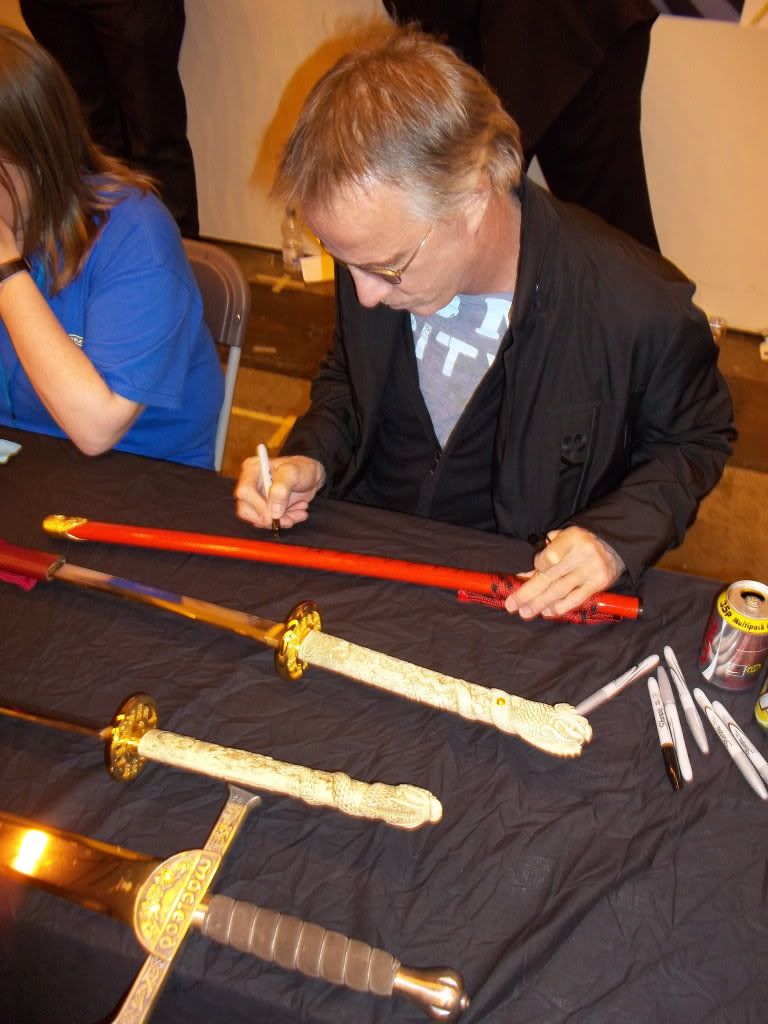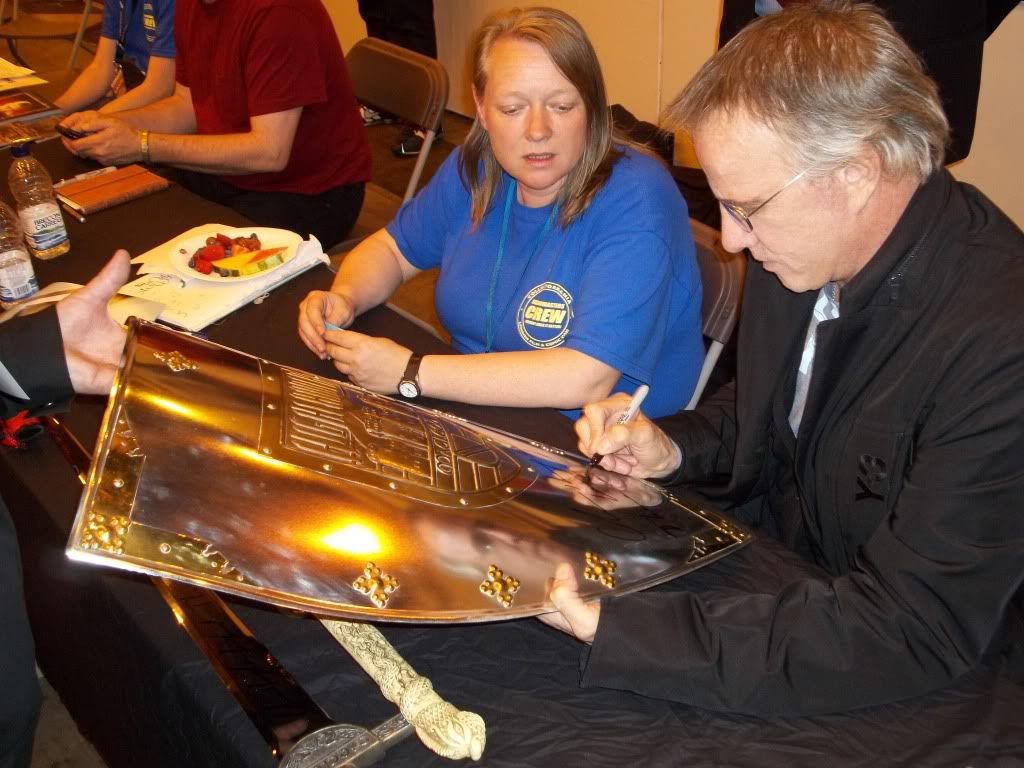 My Marto Clan McLeod
Christopher added "There can be only one" which was cool.
My Marto Sheild
This was a perfect platform for a nice signature.
My United Cutlrey Connor Katana
Great personalisation from Christopher with his name and "There can be only one" on the blade and on the sheath he added his name with "The Highlander #1" which was cool.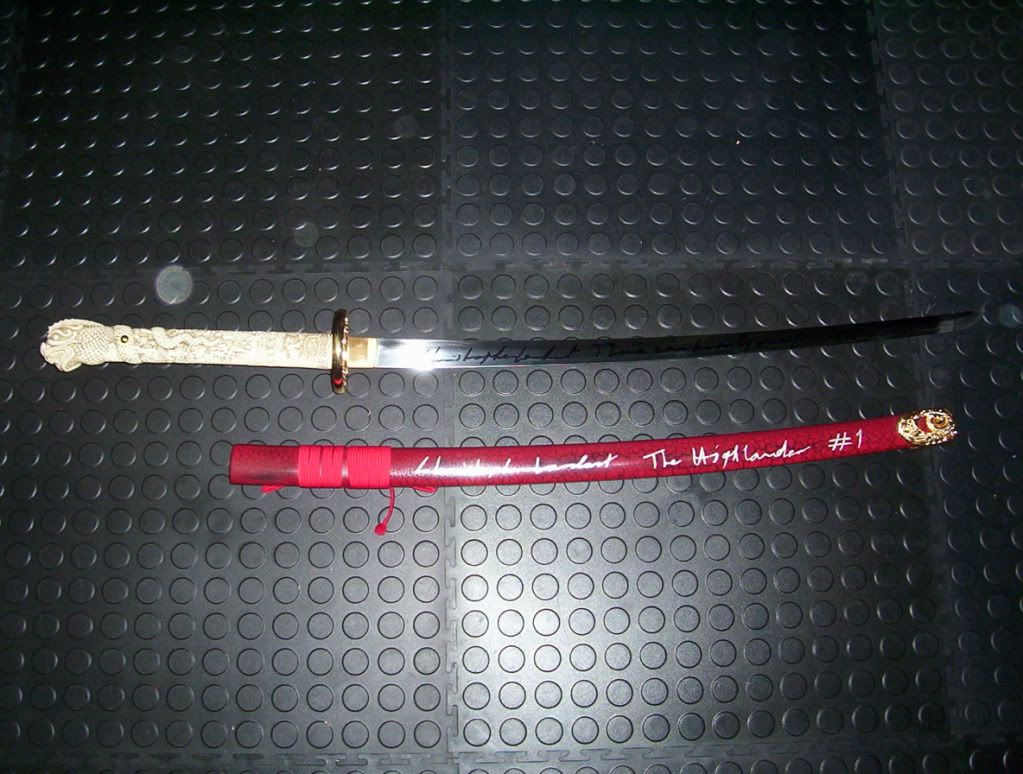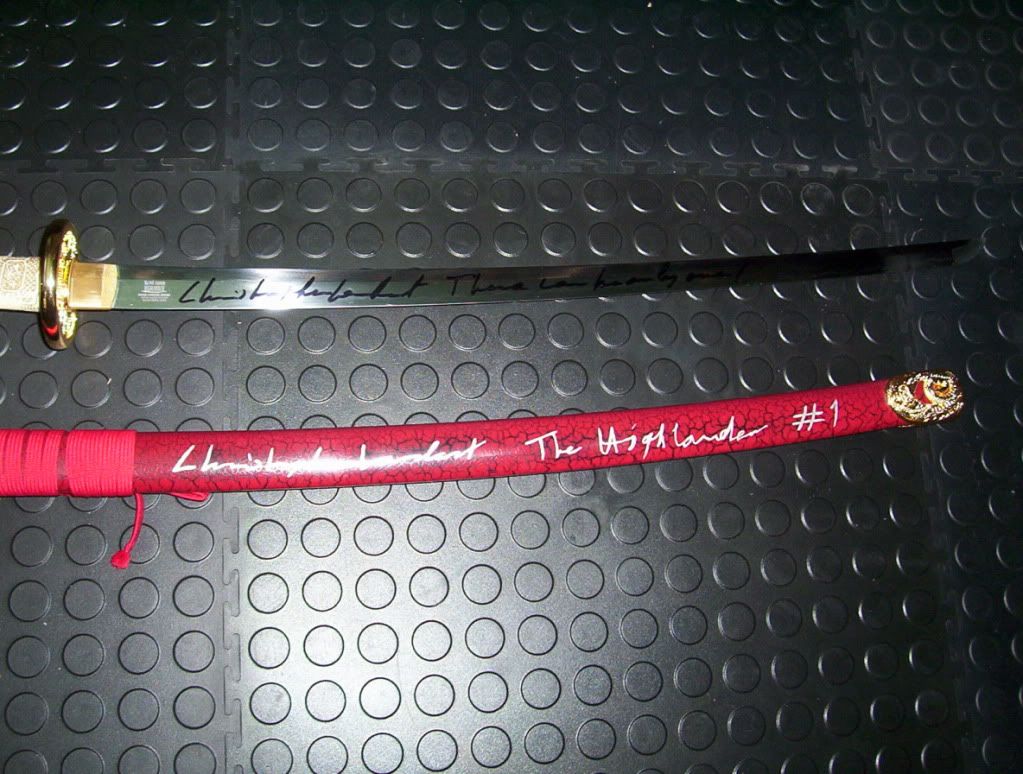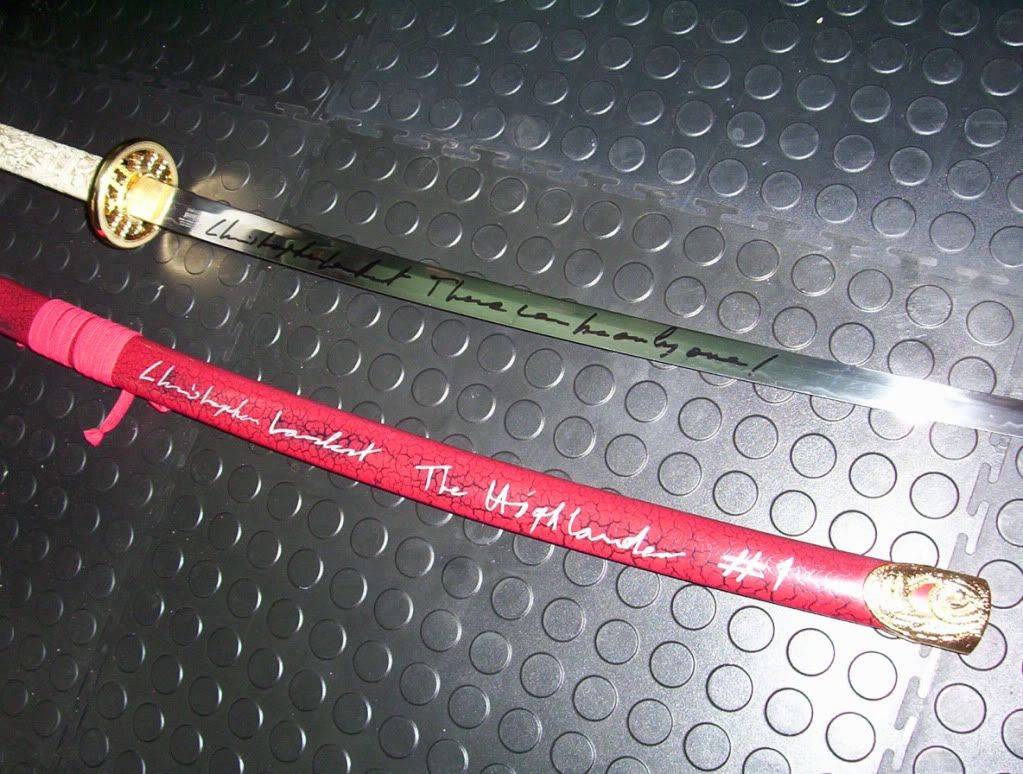 My Marto Connor Katana
Again great personalisation from Christopher his name with "There can be only one" on the sheath and the same on the blade but with a bonus he added "Connor MacLeod".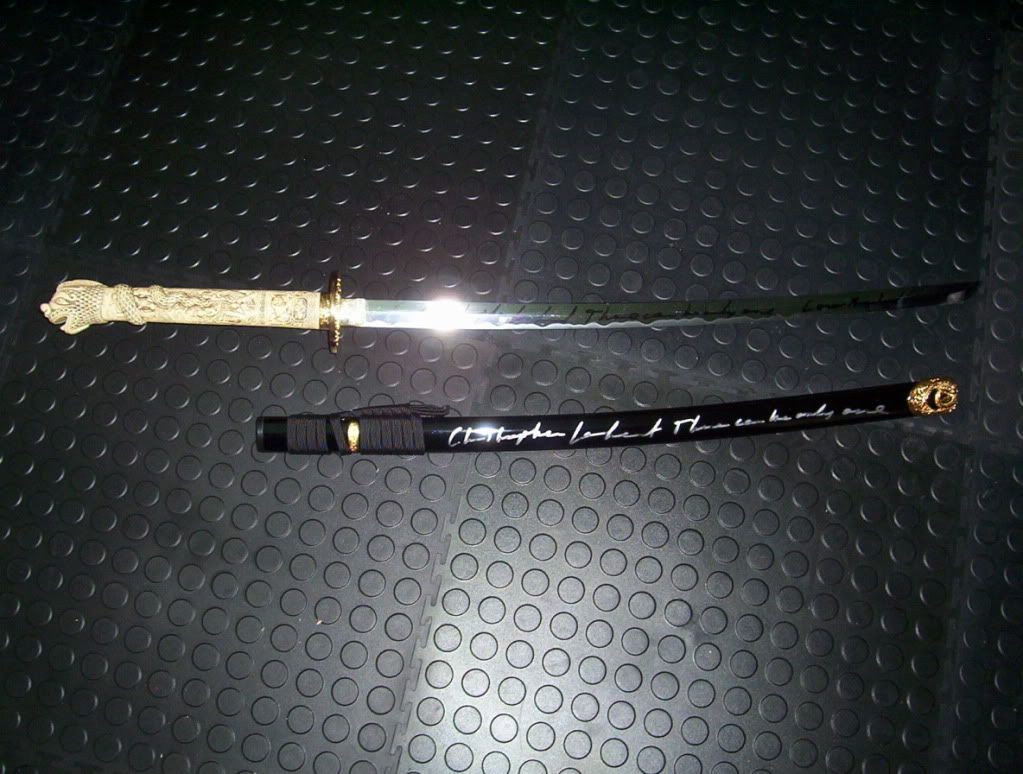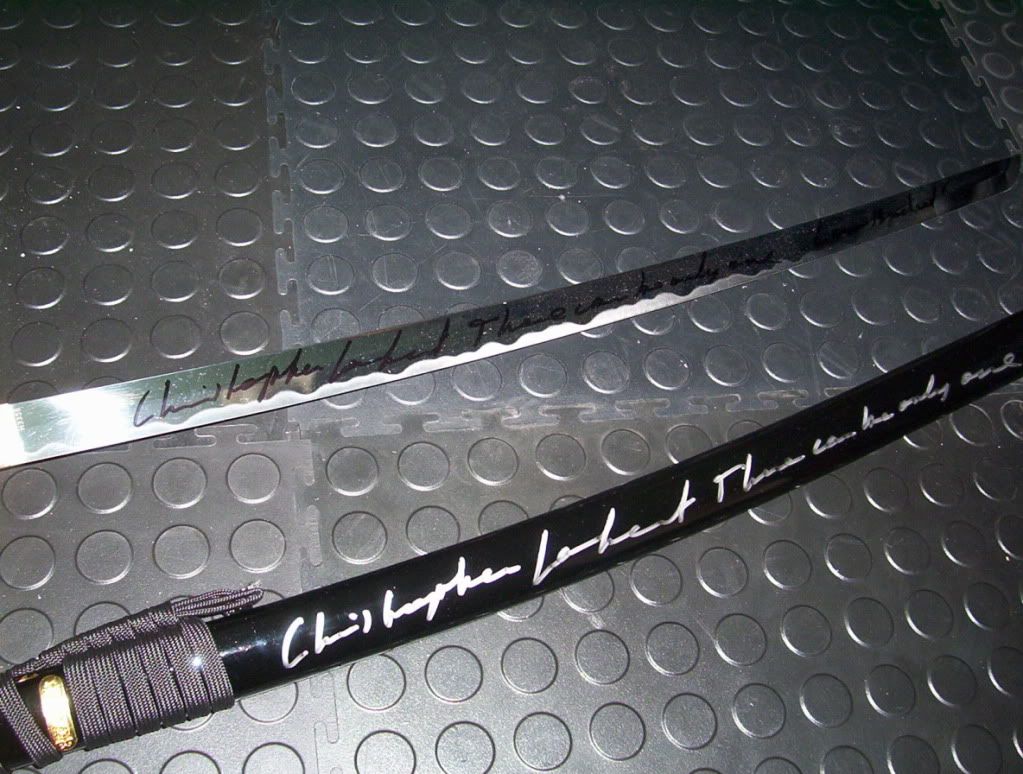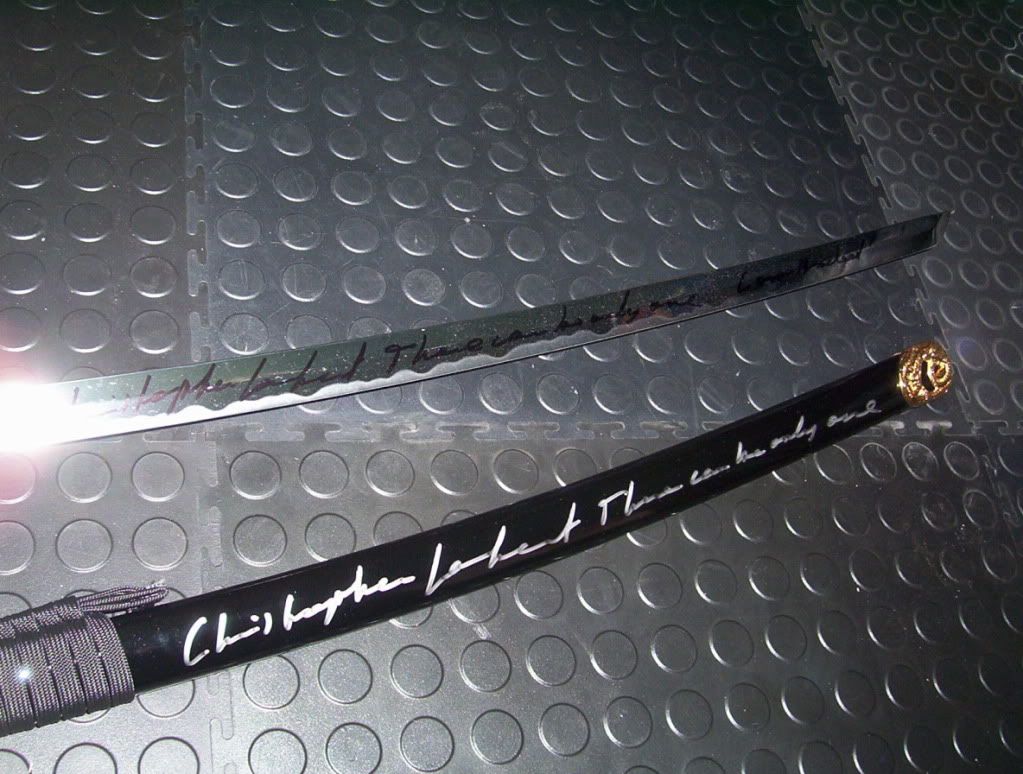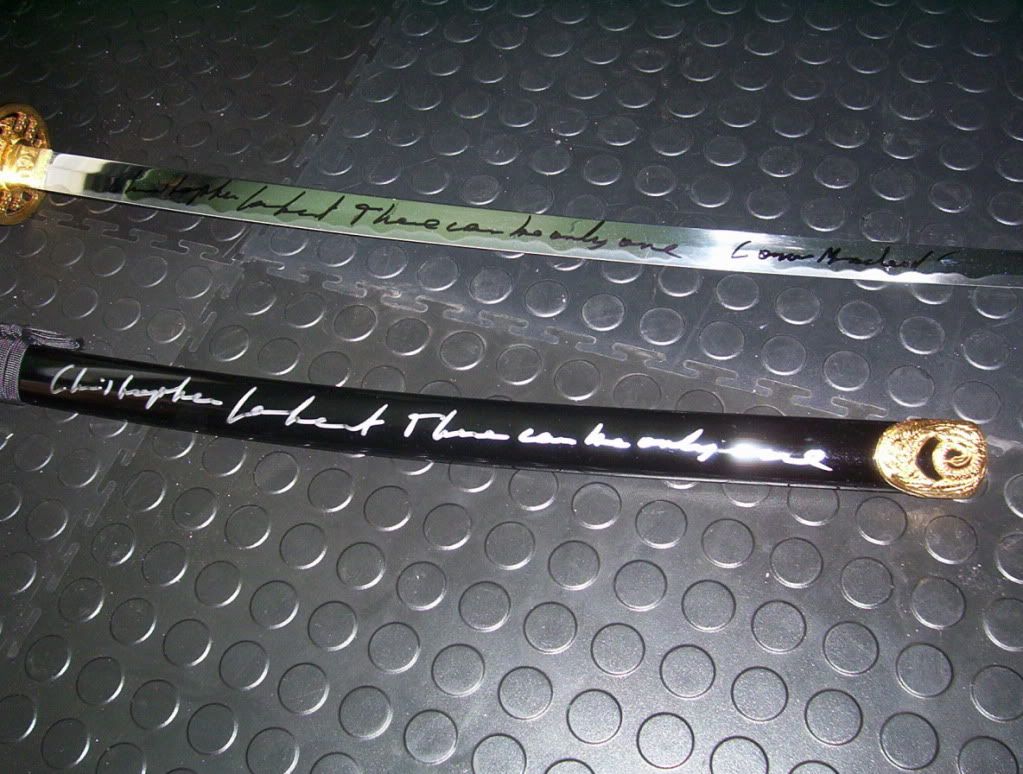 Marto Duncan Signed by Christopher
I purchased from a dealer table on the preview night of the show a Marto Duncan that I needed for another job ( the white sorcerer repair ) but on seeing what Christopher had generously wrote on my other blades I decided to go to the table again and have this signed too.
I will be changing the handle and guard for a Marto Connor when I come across one but will be using the red scabbard firstly as Christopher has signed it but also for something different to the black norm.
I walked up to Christopher's table and he remembered me from the day before asked my name and what I wanted on this one.
I just said can you make it out to Gavin but was blown away with what he wrote on the blade.
"To Gavin from one immortal to another - Christopher Lambert – Don't lose your head".
And his name and of course "There can be only one" on the red sheath
The man is a legend.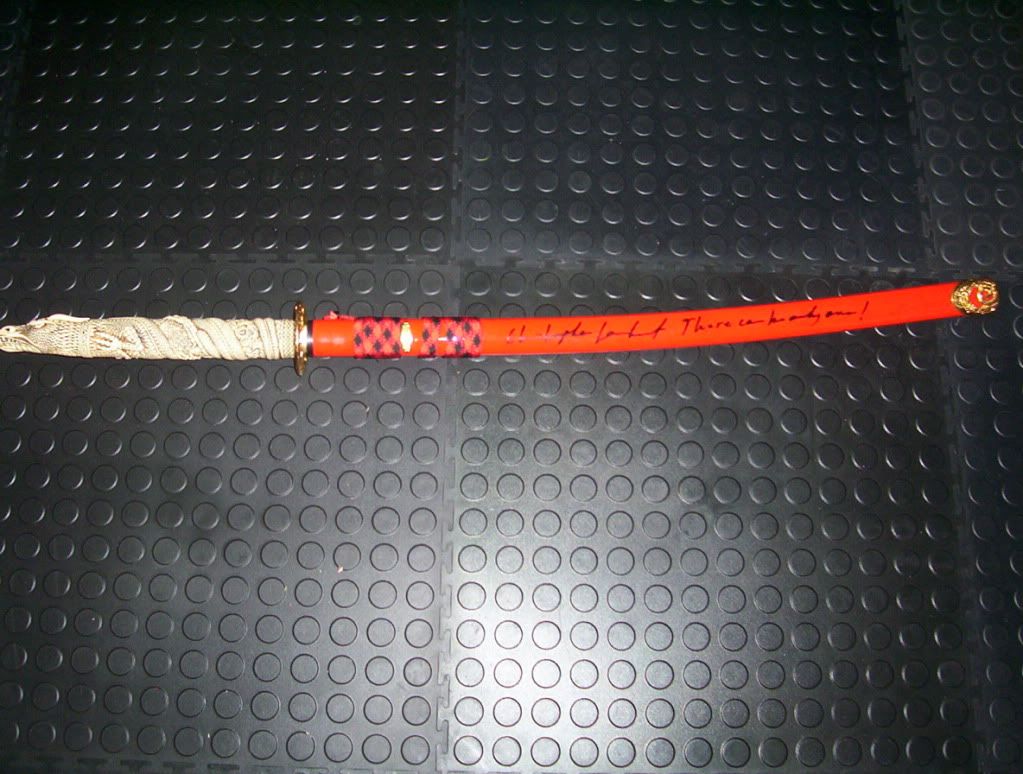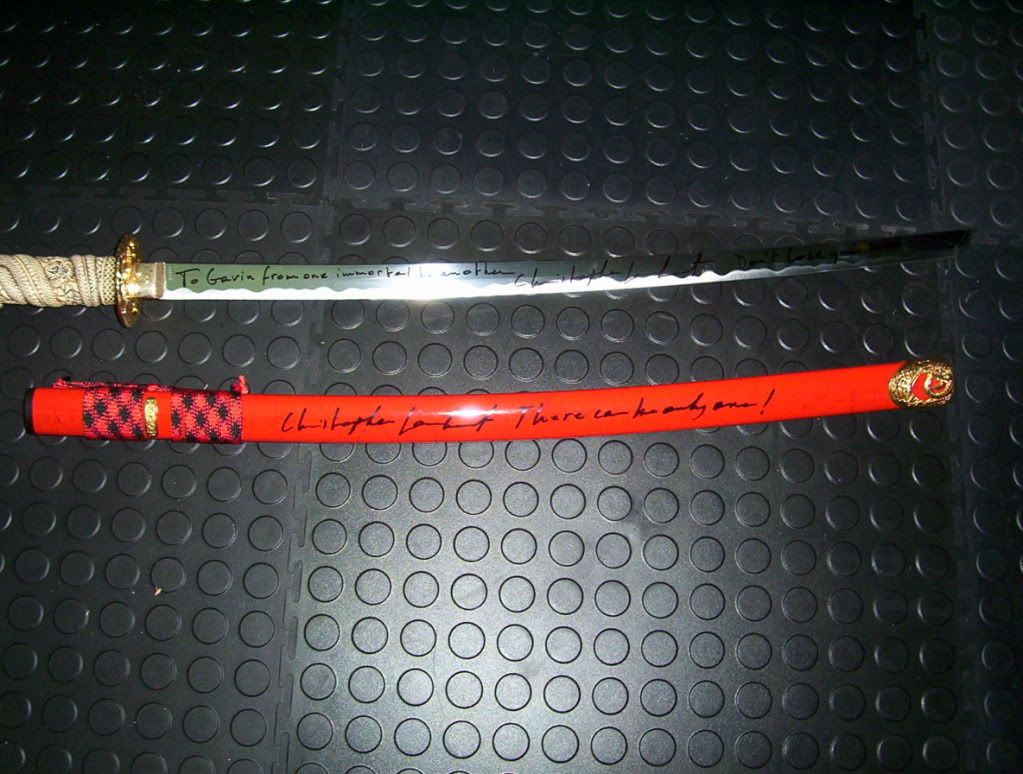 Adrain Paul Signed Katana
I mentioned earlier about access to the Display case well on seeing the Signed Duncan Katana within minutes of entering the show on the preview night I made it my mission to find out who owned it and could it be bought.
With lots of questioning of the right people and luck I got talking to the owner of all the stuff and after a lot of pleading and sensible offers we came to an agreement and shook on - just right place right time it was meant for me .
What was also cool and I was more than happy to do so was to leave the sword on display to collect on the last day at closing which meant for me the opportunity to see people taking pics and talking about it while I walked passed the display all weekend.
Overall having this happen made the sword even more special for me as its not only been extensively signed by Adrian for a show executive but was the One on display at that Show.