Mostly folders. The one on the bottom left started it off, it's a Zippo.
All the little spideys, the Kiwi is my current carry.
Opinel for the price you'd be crazy not to.
The one on the bottom of this lot has to be seen to be believed, it's a monster, so smooth it almost opens on it's own.
Ceramic blades, the top two do kitchen duty, and one of the monkey fist lanyards goes on my key ring, it's tied round a 1inch ball bearing.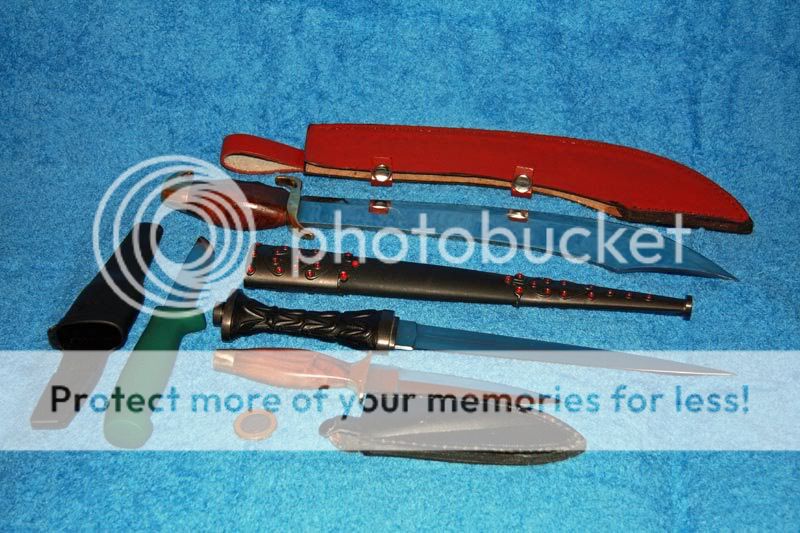 The kukri came from India about 1946.
My only Paul Chen piece - a multitool built around a pair of serious scissors.
EDIT - I forgot to add what I think was my first Blades U.K. purchase - all 12 of them, I was pleasantly surprised at how sharp they were - 8/10 0n the where's the plasters scale.
I remember thinking that at £24 for 12 6" blades they were very good value (a sharp 6" knife with a 3" cutting edge for £2 each), I was going to wrap the handles with paracord and maybe sell them on but they wrap into a nice parcel so I kept them as is, I just discovered them again this evening when installing a printer to use on my laptop. Image pinched from Blades U.K. website.