These are two of the bigger fixed blades in my collection. What I'd call doomsday knives or zombie killers.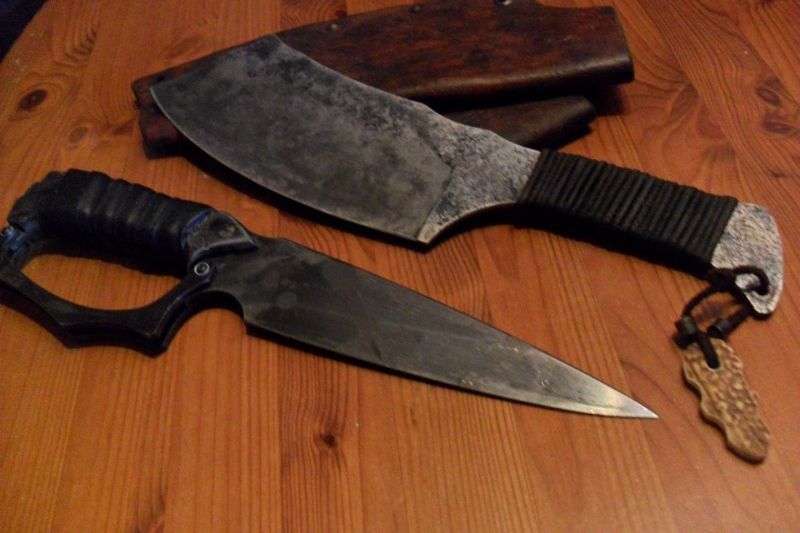 The top one's a Custom knife made for me by Bones. o1 steel with a beeswax coated, cord wrapped handle. The bottom one's a ZT Tooth with 6150 spring steel and leather wrap handle. Both knives have been given a forced patina to make them look "weathered".
Here's a better picture of the Bones cleaver.
Another two; a Busse Hell Razor with a custom made paracord handguard and an Extrema Ratio Shrapnel.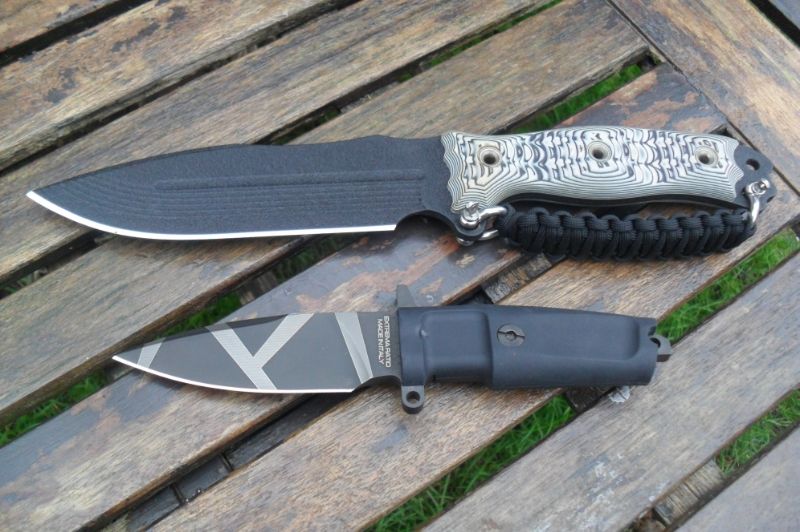 I hope you like them. I'll post some more pictures if anyone's interested in seeing some more.
Cheers!