Moderators: Big Lazy, Moderators
Is your arse that good? I think you maybe being rather optimistic there
---
Big Lazy wrote:I've pretty much fell in love with the gen 2 Tiger but it costs a cool 1K (damn that hanwei fire for forcing the prices up)
Gone are the days when you could get a brand spanking new Hanwei Tiger daisho with enough change from £1K to buy a quality stand, a large slab of Stella and have a good curry delivered too.
"Wise men speak because they have something to say: fools because they have to say something"...Plato
---
Blades-UK Admin
Posts: 9987
Joined: Tue Oct 28, 2003 1:00 pm
Location: The Best Midlands
Contact:
Aint that the truth Brother Moon. I'm thinking of ways to muster up the money though as I very much wants one.
I've been playing with my tsubsa's this morning. I've put the MM one back on the MM kat and I'm gonna display the other tsubsa like this. Just gotta super putty them all down now (much stronger than blutack)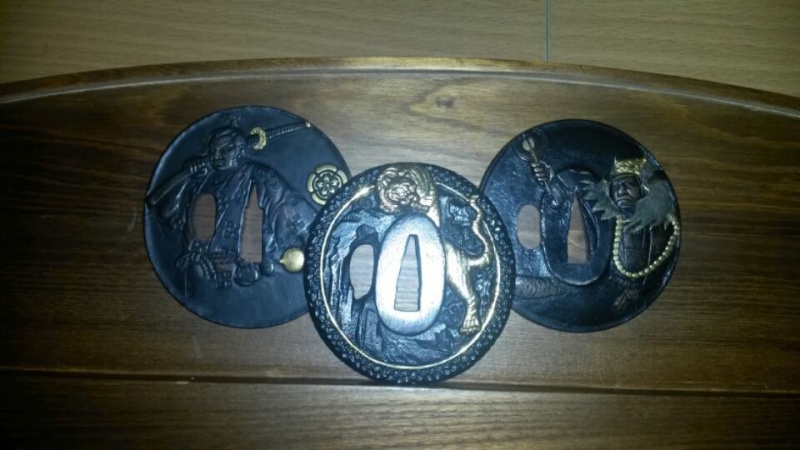 Pimp or die baby!
---
Superb quality, I'm liking the detail and design
---