1st Time Buyer looking to buy a katana the:
» Handforged Storm Katana «
39.5" Overall with a 27.5 sharpened, hand forged, high carbon steel blade. Genuine Same handle wrap and top quality cotton ito. White lacquer finish wooden saya with brass inserts. Solid Brass Habaki, Double pegged, full tang, complete with cloth storage sleeve, cloth covered wooden box and maint. kit
Price: £69.00
Sale Price - Was £84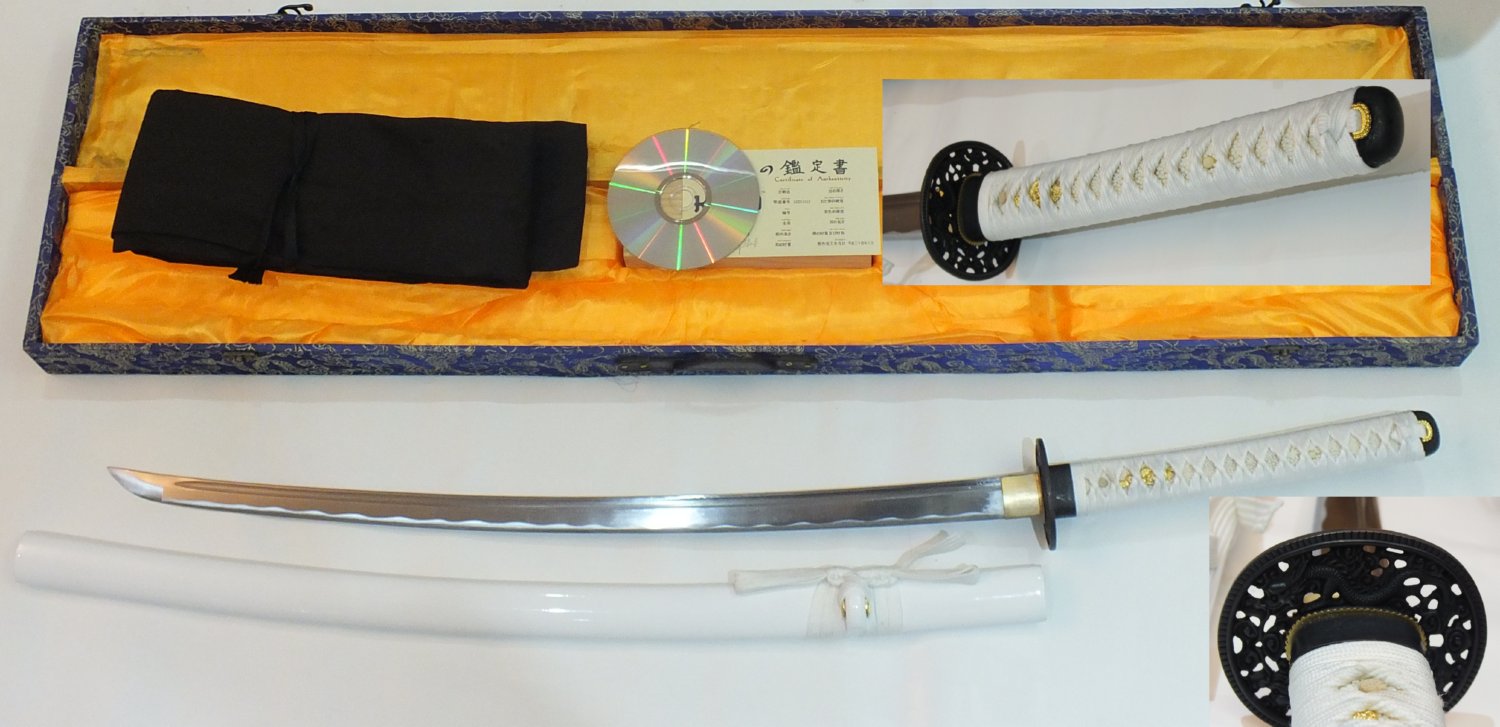 Like the white look thinking of practising Iaido would like to no if the blade is strong wont be cutting any thing harder than straw but would like to no i could if i needed to with out the blade braking on me mite collect more swords if all goes well is this a good sword for a 1st time buyer any help and advise would be appreciated.